Put Google to Work for You Get Your Own GMB Online
Bongo My Business helps local business owners get customers quickly with a simple on-line solution optimizing their Google business dashboard, adding and syncing their citations & getting more reviews in their own customized dashboard. Get a free scan and fix your listings.
\
Why are you in business?
Your Business Depends On Customers Every Day, Customers Who Come To Your Store, Who Call You On The Phone, Or Email You About A Service Or Product You Offer.
Where do your customers come from?
Among The Digital Landscape There Are Many Places That People Could Find You Online, If You're A Local Business You Will Most Likely Be Found By Direct Search On The Largest And Most Trusted Platform "Google" Via A Direct Search, People Will See Your Company "Knowledge Panel".
Do you want more customers?
It's Possible You've Been Told That Customers Find You From Searching Online Because You're A Local Business, Well, That's Exactly How They Find You.
Build Your Business Online Presence
But, Did They Tell You That Since You're Not The Only Listing That People Find, You Could Go Unnoticed And Not Found, In Fact, It Takes An Average Of 50 Or More Searches For A Single Person To Engage And Find The Normal Business.
Why is it so hard for people to find me online?
87% Of Brick & Mortar Businesses Have Not Fully Optimized Their Business Online, And That Means That The Businesses That Are Actively Marketing Are Getting Lots More Engagements From Potential Customers.
What are my options as a new business?
As A New Or Existing Business, There Are Fundamental Things You Can Do To Build Your Business Up To Bring In More Customers, Both Offline And Online.
The #1 Best Strategy Nowadays Is To Build Your Company Presence Online.
Where do I start?
You Can Start By Claiming And Verifying Your Free Google My Business Listing. Especially For Businesses Starting Out With A Fixed Marketing Budget, Grabbing Your GMB From Google And Optimizing It Gives You The Best Chance Of Being Found Online.
Want A Head Start, Find Out More.
OVER 90% OF USERS DEPEND ON FINDING BUSINESSES ONLINE FROM SEARCH ENGINE, MAPS LISTINGS AND REVIEW DIRECTORIES
Greg Drebert – Founder and Developer
Greg Drebert is a 25-year veteran search engine optimization strategist who consistently helps local businesses and ecommerce companies rank in the first positions of Google, Google Maps and other search engines in highly competitive markets.
His expertise has catapulted large and small companies to the top of Google and past their competition to become #1 in their industry space using little known, highly sophisticated white hat SEO techniques proven to exponentially drive traffic and increase revenues.
In 2019, Greg joined forces with Jeffrey Smith to provide SEO services to a specific set of clients. Jeffrey is a well-known and respected SEO expert who has developed SEO products and training for professional marketers and provided marketing services to some of the largest businesses in the U.S.
Greg continues to run his full service digital marketing agency that specializes in all aspects of traffic and conversion strategy including site development, ad campaigns, SEO, SEM, content writing and more, as well as business development assistance such as setting up business systems and automation and the hiring and training of virtual staff.
Greg also helps professional agencies and top marketers around the world on a daily basis as a moderator of several mastermind groups and makes use of their tremendous resources to help his clients and stay current in the marketing space by constantly testing and implementing the latest technologies and ranking methods.
Eric Hill – Lead Developer
Eric makes it all happen. He always wanted to be an astronaut, but a leg injury killed that dream. Now he enjoys solving other missions for colleagues and clients. In his free time, he builds small rockets and teaches science in a youth club down town.
Rufus – Pet Ape
Rufus likes to swim, sleep and eat carrots, and that's what he does. Rufus was once always running around our office, but now is always on the road with Vince 24/7/365.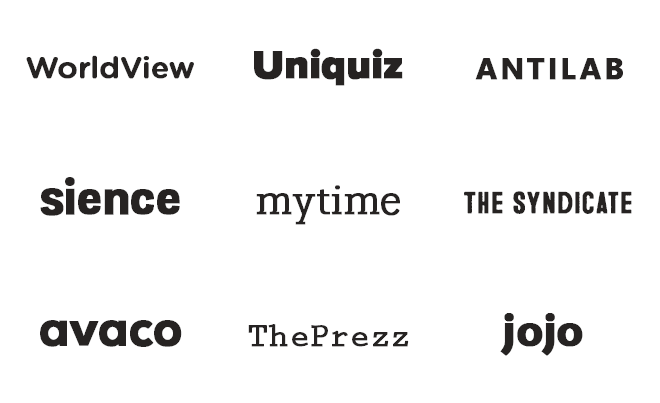 46
DAMS BUILT
3
FEMALE BEAVERS
2
MALE BEAVERS
Contact
Bongo My Business
100 Sun Valley Rd. Ste 3186
Sun Valley, ID 83353
(208) 273-1850
support@bongo.business
Get your listings fixed & the entire kick starter package for $97/month*
*Billed Monthly
Top of page